Guest blogging

Find out how you can write for us

Categories

Latest Blog Posts
Green Deal: 2013 is going to be BIG for the Initiative
Date: 20th Dec 2012 By: ciaran Comments 0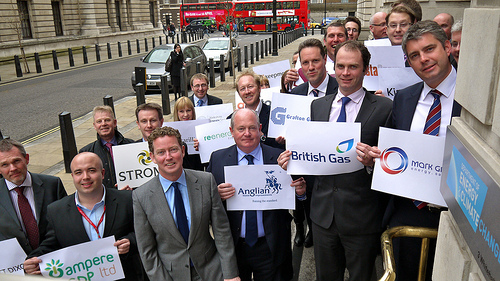 The year is coming to a close, so we thought a little recap of 2012, it might help us all through January 2013. It's going to be a hectic month, as the Green Deal launches… no this time we have been promised that it's the real deal! It will launch all bells and whistles at the ready.
For Businesses
The Green Deal is very exciting. No upper limit on the amount you can borrow, so some big savings to be had in this market. Businesses will have to negotiate with Green Deal Providers to see what kind of deals can be struck in terms of new micro power generation and CHP systems this acould be huge.
*Would love to hear from big institutions like schools, shopping malls and sports centres that might be interested in being guinea pigs.* Ciaran at greendealinitiative.co.uk
For homeowners
Here the market is going to be huge! 14 million homes are considered in need of upgrading, so there should be plenty of work for all the suppliers to this domestic sector! For the home owners it should also be good, there will be plenty of choice and good standards of workmanship, so piece of mind too. As a homeowner you'll be able to shop around for both the Green Deal Assessment and for who does the Green Deal Providing.
Let's hope the final interest rates are low to really give the Green Deal the kick start it desperately needs.
For Tenants
For anyone who is renting a draughty house or flat there is an opportunity not to be missed with the Green Deal. Tenants can apply, as long as the Landlord agrees, they can't refuse either, so this should make for some interesting conversations between the two parties.
As long as both tenants and landlords can see the benefits it will hopefully banish lots of poorly performing housing stock. The private rented sector is where the most poorly performing properties are, so tenants: take a lead and see what you can do with this exciting new scheme!
*would also love to hear from tenants and landlords or are thinking of taking up the Green Deal*
Ciaran at greendealinitiative.co.uk
It will be an exciting start to year and good to see the Green Deal get off to a flying start!